In the blink of an eye, summer is on its way out the door. While it may be shocking to look at the calendar, it's definitely not too late to take advantage of the last few weeks of beautiful weather and warm vacations. If you're looking for vacation rentals on Folly Beach, South Carolina, The Tabby House is one of the most beautiful and comfortable options available on Folly Beach.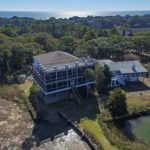 About Folly Beach, South Carolina
There are plenty of reasons why people look for houses for rent on Folly Beach, South Carolina year after year. The white sandy beaches provide you with miles of pristine shorelines, and breathtaking ocean views. Plus, there's something for everyone to enjoy at Folly Beach. There are endless opportunities for fun on the water, and you can surf, swim, kayak, and fish. Once you want to dry off for the evening, head downtown to walk through the historic streets, enjoy delicious dining options, and take advantage of world-class shopping. 
Folly Beach thrives in the summertime, but if you want to branch out, you can head to nearby Charleston, a historical and cultural hub. Charleston is rich in southern tradition, and when you choose to stay at The Tabby House, you're just a quick drive away from all of Charleston's offerings.
The Tabby House
Guests who choose to visit The Tabby House understand why it's one of the top places to stay on Folly Beach, South Carolina. It's nestled on a quiet and green peninsula, which is surrounded by the gorgeous Folly River. The property itself is a spacious 4,000 square feet, and the floor plan is a designer's dream. The Folly House is the perfect size for the entire family and even your friends, with 6 bedrooms and 5.5 bathrooms. There's also a den with a mini bar, and a kitchen meant for loving meals, with elegant granite counters and a 6-burner cooktop. The decor of The Tabby House was carefully selected, and the details are refined. During your stay, you'll enjoy luxurious linens and comfortable beds.
If you enjoy spending time on the water, The Tabby House comes with your very own deep water dock. You're not only invited to bring your own boat, but you also have the opportunity to navigate through the river to the Morris Island Lighthouse. Plus, the airy windows provide you with stunning sunset views night after night.
Nestled in Nature
The natural wonders of The Tabby House are spectacular, and make it a top choice for vacation home rentals on Folly Beach, South Carolina. When you hit the water, you'll have the opportunity to see wildlife in their natural habitat, such as dolphins, sea turtles, and eagles. Plus, the Grand Sabal Palmettos and live oaks offer shade and seclusion.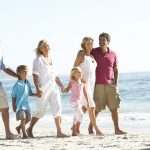 A Socially-Distanced Vacation
This season, more and more guests are looking for vacation home rentals on Folly Beach, South Carolina because they're interested in taking socially-distanced vacations, due to the coronavirus pandemic. Here at The Folly House, we go above and beyond to ensure the safety of all of our guests. Aside from our usual thorough cleaning, we are now taking extra steps to ensure the health and safety of everyone. We're using commercial-grade disinfectants in the house, and making sure to pay special attention to high-touch surfaces. We're also vacuuming and cleaning all soft furnishings, wiping down the decks and patio furniture, and cleaning linens with sanitizing detergents. 
If you're looking to enjoy the last sweet weeks of summer, The Tabby House on Folly Beach, South Carolina is waiting for you. Please don't hesitate to contact us today.