Folly Beach is directly south of Charleston South Carolina and is fondly referred to as the "Edge of America," probably because of it's sprawling and inviting coastline. Folly Beach, South Carolina has its own unique flare, making it the perfect safe haven for vacationers who are looking for something different out of their beach towns. 
If you're tired of the rows of fancy high rises, packed parking garages, and loud dance clubs; then you may find Folly Beach's quiet laid back beach vibe remarkably refreshing. It's a much slower-paced approach to enjoying white sand beaches. That's why so many people are ditching Miami Beach this year and booking vacation home rentals on Folly Beach South Carolina. Don't let the peaceful vibes fool you; there are tons of places to see and things to do to celebrate the New Year in Folly Beach and forget about Covid for a little.
What Should I do?
Have a beach day! Folly Beach is one of the few gorgeous beaches on the east coast that hasn't be snatched up by private businesses. Since it's a public beach, parking does come at a premium, so plan ahead if you want to visit during peak beach-going times! 
The Folly Beach Pier stretches 1,045 feet into the Atlantic Ocean and attracts beachgoers throughout the day. At dawn, it's a hotspot for fishers and joggers. It's just $5 dollars to get a spot right in front of the pier. According to the locals, you can find the best cup of coffee in all of Folly Beach on the pier at Roasted!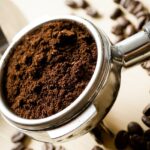 Morris Island Lighthouse has been out of commission for several years due to erosion, but that doesn't stop it from being one of Folly Beach's most popular tourist attractions. You could swim to it, but we don't advise it! If you really want to see the lighthouse up close, call ahead and schedule a boat cruise with Charleston Outdoor Adventures.
After a full day enjoying the sun and stand, stop by Rita's Seaside Grill for burgers and seafood or Woody's Pizza for surf-themed pizza and subs. Blue Restaurant & Bar features an oceanfront bar with daily Happy Hour specials so you can still watch the waves without getting too sandy.
Where Should I stay?
The Tides Folly Beach used to be booked year-round, but now vacationers are looking for better places to Stay on Folly Beach, something that combines luxury and relaxation in one home.
Tabby House is different than most Folly Beach house rentals for a few reasons. It's one of the only properties only luxury low country homes that sits on a huge peninsula overlooking the Folly River with a deep-water dock and a private boat ramp. 
With 2 floors, 6 bedrooms and 5 bathrooms there's more than enough space for large families and couples to celebrate the New Year. That's larger than most vacation rentals on folly beach south carolina. Time is ticking! Book your stay now, before it's too late.