Folly Beach, South Carolina, is a fantastic beach vacation spot to visit. This beautiful beach is a few minutes away from Charleston downtown. From eating and shopping to scuba diving and relaxing on the sandy beach, there are lots to do here. There are also some amazing vacation rentals on Folly Beach like the Tabby House, that will be the perfect place to spend your vacation. When vacation season approaches, you should make sure to visit somewhere exciting but calm. In that case, there is no better place than Folly Beach, South Carolina.
There's nothing you won't find at this destination. The beautiful view will surely fulfill all your childhood beach fantasies as there are lots of ways to have fun in the sun. If you're in the mood to soak up some sun at your next vacation destination, you should learn a little about Folly Beach. In today's blog, we're covering what makes Folly Beach, South Carolina, the perfect vacation destination.
Exploring Folly Beach, South Carolina
Folly Beach t's a great place to catch sunsets; there are endless ways to spend your time. If you want your vacation destination to come with a handful of activities that will keep you on the move, Folly Beach has a lot to offer. Besides relaxing on the sandy beach or building a sandcastle, there are loads to do on the beach.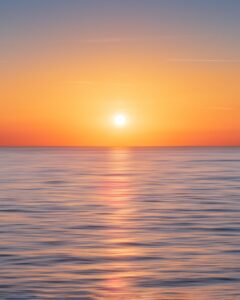 These include activities like surfing, sailing, paddle boarding, kayaking, fishing, and much more. There's nothing more relaxing than engaging in a few sporty activities on a sun-kissed beach like Folly. If you're into fishing, Folly Beach should be on your list; there are ample chances to relax and unwind and reel in dinner. 
Other than the sporty activities, Folly Beach, South Carolina, has plenty of eateries and places to dine with your family. You can visit the food joints for a taste of the local foods and check out the shops to buy some cute souvenirs.
Places to Stay on Folly Beach
Living is not an issue in Folly Beach, as this beautiful beach estate comes with some of the best house rentals. There are many vacation home rentals on Folly Beach, South Carolina, and most of these have breathtaking views. If you plan on enjoying your vacation, you must look into the low country-style home, The Tabby House.
These vacation rentals on Folly Beach, South Carolina, offer a luxurious living experience and mesmerizing views. They're the embodiment of a relaxing Folly Beach vacation. The house rentals on Folly Beach are a thrill as these spaces have so much to offer. After all, you'll need a comfortable place to stay after exploring the sights and sounds of Folly Beach. And thus, Tabby House is the ideal option.
Final Thoughts
If you plan on taking a proper vacation this year, you should consider visiting Folly Beach, South Carolina. This is the ideal vacation destination offering everything from food and shopping to recreational activities and amazing Folly Beach house rentals. So it's time to start packing your bathing suits and sunscreen and get ready to enjoy a relaxing vacation at Folly Beach South Carolina.