Are you and your family looking for a place to get away from the monotony of day-to-day life? A place that can offer you peace and serenity during these trying times? A place with views of the water and away from busy city life? Well, look no further than the vacation home rentals on Folly Beach, South Carolina! Situated directly on the water overlooking the Folly River, our rental property offers one of the most luxurious places to stay on Folly Beach right here in South Carolina.
The Best Rental Around
Our unique and one-of-a-kind rental property affectionately referred to as The Tabby House is located in a tropical island setting in the heart of South Carolina just south of Charleston. This home offers a deep-water dock and a private boat ramp so you can get out on the water whenever you'd like. This 4,000 square foot rental offers waterfront views from most of its 6 bedrooms and the reverse floorplan places the rooms, a den, and minibar on the first floor with the kitchen, dining room, living room, a half bath, and the master suite all located on the second floor.
What to Do?
Aside from just booking a stay in the best of any of the local Folly Beach house rentals, you'll want to look around at some of the things you can do in the area. Whether you're looking for activities for just adults or something the whole family can enjoy, this area of South Carolina offers a wide range of activities for you to experience.
If you're interested in spending more time in nature, birding, or just viewing historical landmarks, Lighthouse Inlet Heritage Preserve is the perfect spot for you! Located at the northeast end of Folly Island, it is the perfect spot to view the Morris Island Lighthouse, go surf fishing, take beachside strolls, and observe wildlife. This area commonly hosts bird-watching groups to observe our local avian species as well as migratory birds like the threatened and endangered Piping Plover.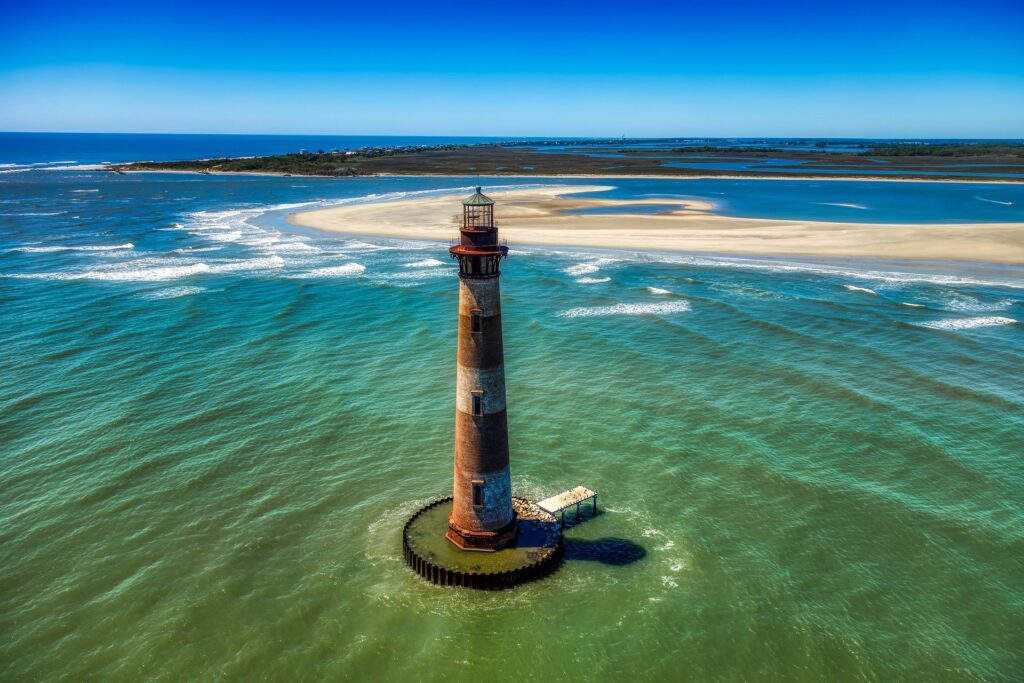 When you're not familiarizing yourself with our local wildlife, you may want to stop for a bite to eat or do some shopping on Center Street. Featuring surf shops, souvenirs, and some of the best seafood on this side of the Mississippi, there's plenty to see and do when you're spending time outside of The Tabby House.
Finally, when you're here in Folly you also have the privilege of being just a short 30-minute drive from Charleston, South Carolina. One of the most well-known and bustling places to go is the Charleston City Market which features local vendors selling their wares to anyone who visits. If you're interested in adding to your unique stay, picking up some locally-made products from our very own South Carolinians is the way to do it.
So what are you waiting for? With so much to do, see, eat, and experience, The Tabby House is ready for you and your family to come visit. Contact us today to book your stay in the most unique and luxurious of all vacation rentals on Folly Beach, South Carolina!