Surf, sunshine, and sea life await at a special coastal town on the Eastern seaboard of the United States. Folly Beach is a beautiful location between the Atlantic Ocean and Folly River, just 25-minutes south of Charleston, South Carolina.
The average temperature in July is a high of 88° F and low of 77 ° F. This means all your favorite outdoor activities can be enjoyed comfortably for hours on end.
Save time looking for rentals on Folly Beach, South Carolina and book your stay at the Tabby House today.
The Premier Luxury Home Rental
One of the most luxurious Folly Beach house rentals, the Tabby House boasts 4,230 sq. ft. and comfortably can fit you plus thirteen of your family members or friends. The home contains six bedrooms and five and a half bathrooms—two with king beds. Every inch of décor rides the balance between cozy and high-end.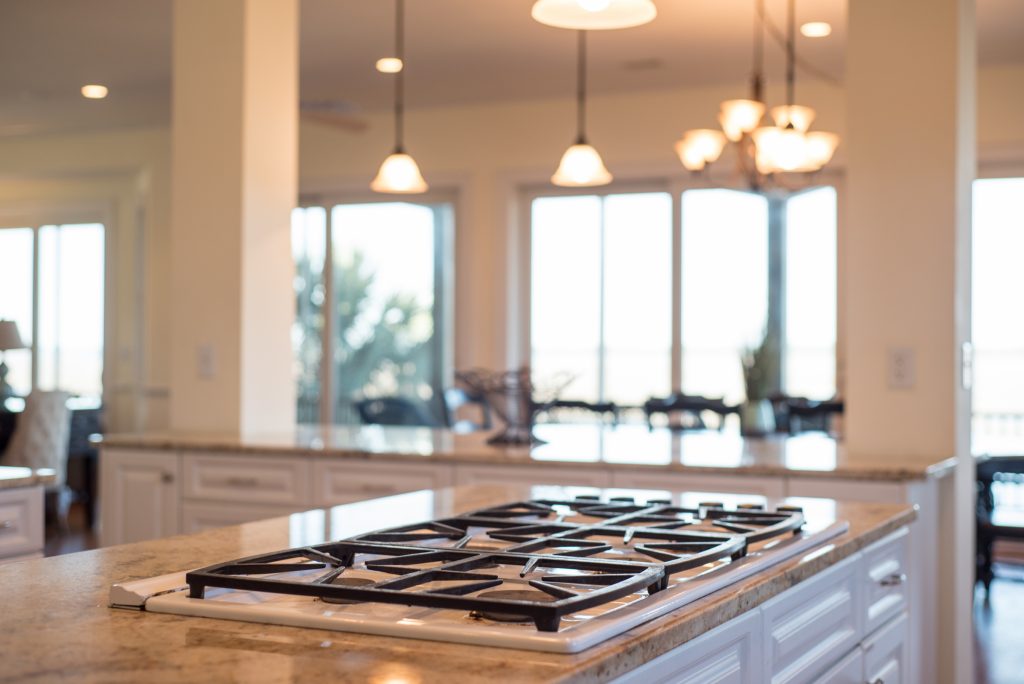 The kitchen, which is on the second floor of this reverse floor plan home has lovely granite countertops. The stove has six efficient gas burners, bar seats, and a central island. There are plenty of windows and sliding glass doors for natural sunlight in the tropical island-themed abode. The sliding doors lead to spacious, screened-in balconies that surround three-quarters of the house's perimeter. 
When relaxing on the comfortable, dark wicker chairs on the second floor, peering out to Folly River just yards behind from this low country home, you'll see the wooden deep-water dock and a private boat ramp. 
Summer adventure a few steps away
On Folly River you can bring your boat and enjoy a nice long ride even into the ocean. Maybe you'd like to bring canoes and kayaks.
You and your fellow travelers should bring swimsuits and plenty of towels. Perhaps you plan to bring bait and tackle to fish on the Folly Beach Pier that expands 1,000 feet into the Atlantic Ocean. There's still time for all these and more. There's still time this summer to get a tan, hop over waves, and picnic near the sea spray. Of the vacation home rentals on Folly Beach, South Carolina available, the Tabby House is perfectly placed between freshwater and saltwater adventures. The sandy, the family-friendly beach is only a 10-minute walk away. Leisure and time away from busy streets are just what you need.
A Change of Scenery Indoors and Out
If the weather does not cooperate, rock on a rocking chair outdoors under the roof while hearing the rolling thunder that will pass just in time for your morning stroll.
Watch a movie on the comfortable couches in the living space where everyone can spend time. Fall asleep to the pitter-patter of raindrops in a new room while still cuddling your family pet who can tag along.
Of all the places to stay on Folly Beach, South Carolina, the Tabby House is headquarters to a perfectly familial vacation whether you are taking advantage of the architecture and home furnishings or the surrounding beach town.