Never been to the beautiful beach shores of South Carolina? November is the perfect time to make a visit to the diamond-like white sand of Folly Beach. Days are warm and nights provide a light chill, reminiscent of the New England fall weather that helps create a Thanksgiving to remember.  Rent a bike to tour the town on your own or to provide an easy way to get around during the quiet holiday season along the bay. Walk along this eccentric beach town streets where you can stop at eclectic shops, and snack restaurants to discover the best of this quaint yet fascinating spot.
Grab your family or friends and take a trip to the coast for a unique Folly Beach rental Thanksgiving experience you won't soon forget with a stay at the Tabby House. 
An Entrancing Holiday Getaway
Flora and fauna along the beach and the slight nip in air make the Folly Beach, SC weather a gorgeous setting to experience the holiday with your loved ones. Walk along the boardwalks, step onto the piers or take a boat out on the water to get a taste of the superb fishing that visitors and locals rave about.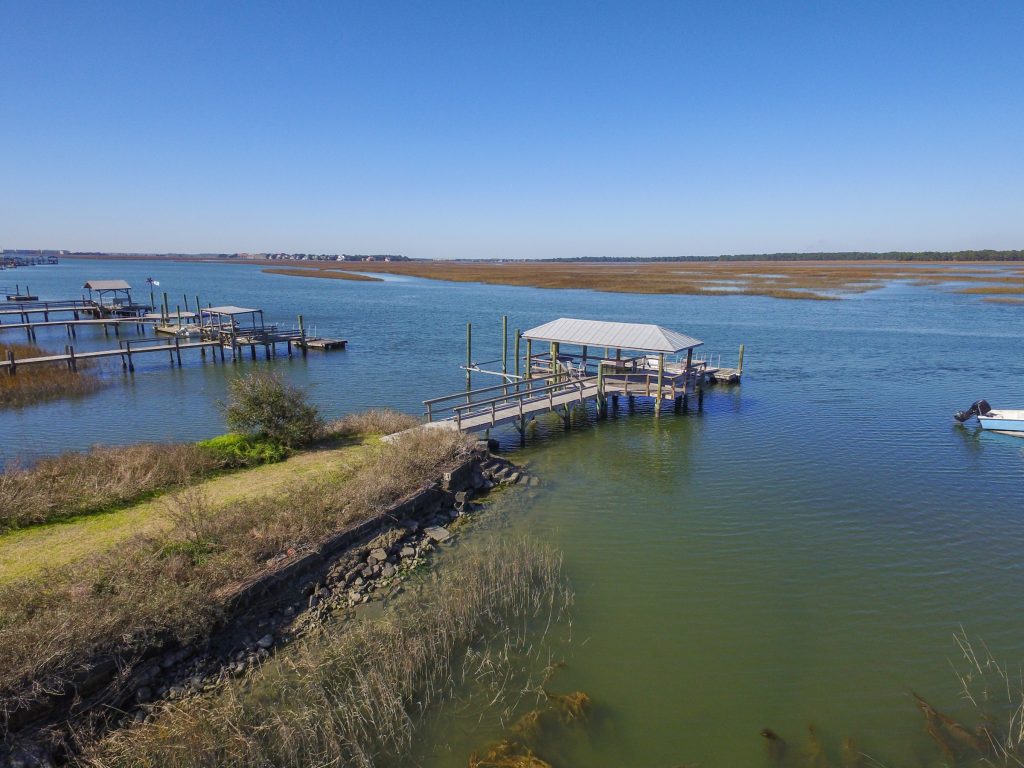 The Tabby House is one of the premier places to rent in Folly Beach, South Carolina and boasts spacious accommodations for both family and friends, housing up to 14 people right on the beach. A private pier, deep water dock and boat ramp sit along the Folly River and provide opportunities to create an even more fascinating holiday experience right on the beach. Shop at nearby Bert's market or Harris Teeter, both of which are hometown food markets that provide the best fresh produce and creative offerings that show off the distinctive beachside flavors.
Stay in or Get Out
Whether your family enjoys nights in, or spending time exploring the local offerings, Folly Beach SC rentals provide opportunities to do both being just a short walk from the town center.  Enjoy a large deck that overlooks the beach or a luxurious living area that allows for family game nights, karaoke parties or even a round of charades to keep the family engaged and entertained.  With nearly every window offering a view of the beach, there is no shortage of imagination visitors will experience. 
Meander outside to find miles of beautiful beaches, or head into town to engage in some of the best beachside experiences, such as surfing and paddle boarding. You can also stop by the nearby lighthouse and travel to the uninhabited off-shore island for another special experience at Folly Beach. 
With so many dream-like views that provide perfect options for family photos, you won't be sad you are away from home enjoying these magnificent off-shore vistas and creating memories to last a lifetime.
Visit the Wild Blue Ropes adventure park year-round. They are currently open Friday, Saturday and Sunday for limited hours and provide an opportunity to team build and connect better as a family. Groups of 12 or more require advanced booking. 
Quirky and Traditional Food Offerings: Open Thanksgiving Day
Folly Beach provides an even unique experience for the Thanksgiving Holiday because many restaurants stay open to give visitors an opportunity to order-in for a hassle-free Thanksgiving meal.  Recommendations include hotel full-service options, a shrimp boil from Lowcountry or the traditional Thanksgiving turkey and stuffing from restaurants around town. Check out the list of restaurants that are open and order catering ahead to get a perfectly designed meal for your family and friends. 
Shake a leg and make your reservation today at the Tabby House to create a unique getaway experience for your entire family.