The Tabby House offers the best Folly Beach rental in South Carolina! Book with us for the best vacation home you can find in SC. It's situated in a tropical island setting on a quiet cul de sac amidst mature live oaks and Sabal Palmettos. With 6 bedrooms, 5 full bathrooms, and a den with a minibar, this rental can be your home away from home in paradise. Most bedrooms in this home come with a beautiful view of the sea. 
This Folly Beach SC Rental also offers a deep-water dock and private boat ramp-every boater's dream! Enjoy the Folly Beach SC Weather while relaxing outdoors on your boat or taking it for a ride in the beautiful seawater. There's plenty to enjoy indoors as well. Each bedroom in The Tabby House is very spacious, comfortable, and tastefully decorated. The kitchen is large enough to cook a delicious meal for the whole family. 
Why you should choose us 
Of all of the places to rent on Folly Beach, South Carolina, you will not get an experience like the Tabby House anywhere else. The rental is right by the water and the Folly Beach SC Weather is always just right. Feel like laying on the beach? You're only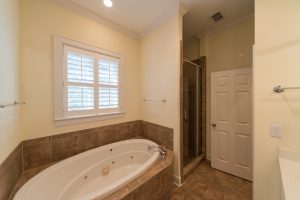 minutes away from the beautiful sandy beach. Are you hungry? We're also located close to some of the best places to eat. If you feel like staying in, you have plenty of space to chill and relax in one of the five spacious bedrooms we offer. Each bathroom is spacious as well with gorgeous tubs just right taking a nice relaxing bubble bath. 
The porch is the perfect place to sit and look out at the water, watch a sunset, or even read a good book. Spend some time outside of the bustling city life and immerse yourself in nature and wildlife. There are many types of wildlife to see when you're so close to the ocean- like birds and aquatic animals. When you're farther out from the city, it's also so much easier to see the stars from where you are. 
Vacation Destination
Folly Beach is the perfect vacation destination. You can count on gorgeous Folly Beach SC weather almost all year round. Make the most out of your Folly Beach SC rental and see what the area has to offer. Anyone can go on vacation to places like Florida or California and most people do- making them crowded and overpopulated. 
Folly Beach is a hidden gem while also being a great place to socialize and live the nightlife. Tucked away places are the best places to take vacations because there's always something new and exciting to discover. There are so many places to rent on Folly Beach South Carolina and The Tabby House is one of the best. South Carolina is a gorgeous state and it welcomes you. The Tabby House welcomes you as well. Don't hesitate to book your next vacation with us.