Whether you are looking for a romantic getaway, a family adventure, or you just want to escape the snow and ice for sun and sand, Folly Beach, SC is the perfect spot. Even in winter, the Folly Beach SC weather is mild, and there is something for everyone to enjoy. From outdoor exploration to unique shopping, pub and brewery tours, and learning about local history and culture, your visit to Folly Beach will be one to remember.
When you stay at the Tabby House Folly Beach rental, you are staying in the heart of everything the area has to offer. You can enjoy a stroll on a gorgeous beach, head into town, or just relax and enjoy a beautiful sunset with the ones you love.
Outdoor Fun and Exploration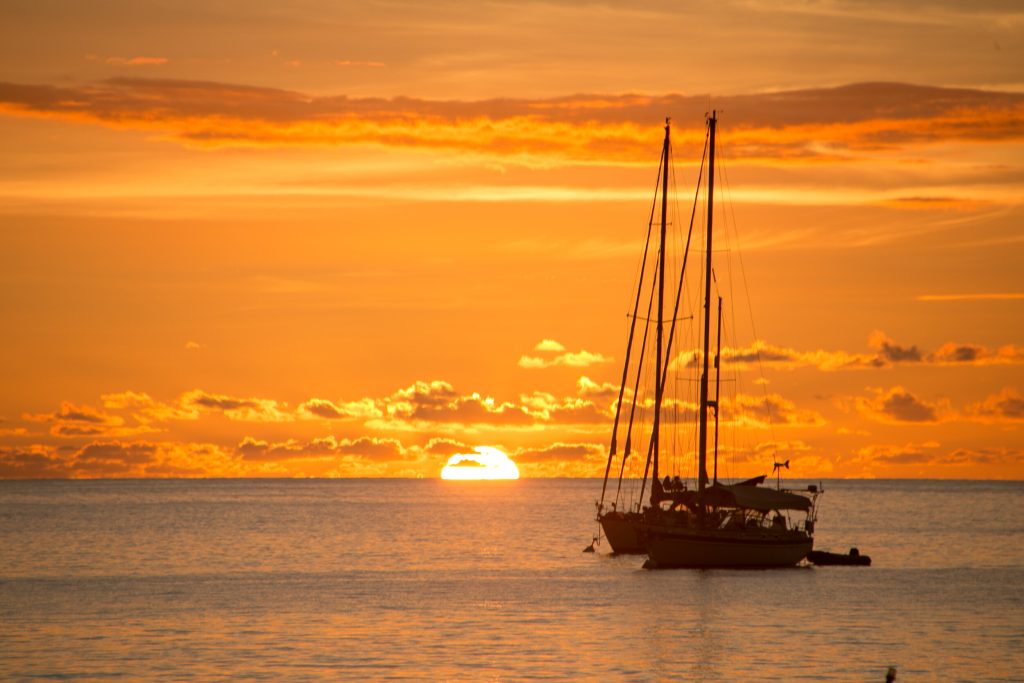 Folly Beach is a short drive from Charleston, but it is a world apart. There are so many ways to enjoy the beauty of the natural surroundings. You can set sail on a private charter boat with friends and family for an unforgettable day on the ocean, ending with a magnificent sunset over the water. Or you can head out in a kayak or paddleboard to explore one of the local rivers and catch a glimpse of dolphins, herons, eagles, and hidden beaches. 
If you prefer land-based adventures, you can rent a bicycle and cruise around town or along the beach. Or take your crew to Pirate's Cove Playground where there is something to enjoy for all ages. A pirate-themed playground will delight the younger ones, and the whole family can enjoy playing tennis or pickleball, hitting the skate park or shooting hoops.
When you stay at the Tabby House, all of the beauty and outdoor fun of Folly Beach is at your doorstep. This beautiful property is set on a peninsula of deep-water shoreline with a view of the Folly River. Boaters will love the deep-water dock and private boat ramp, perfect for launching a day of exploration. If you would rather sink your toes in the warm sand and enjoy the ocean view from your chair, the beach is a short walk away. 
This gorgeous home is perfect for a group of family members or friends, with six bedrooms, five full baths, and a large kitchen with modern appliances and plenty of room to gather around for a meal. A spacious deck provides the perfect spot for relaxing with a cool drink and watching the brilliant colors of a sunset over the water. If the night is chilly, enjoy a warm evening by the fire in the cozy den.
The waterfront location, luxurious accommodations, and breathtaking views make The Tabby House one of the best places to rent on Folly Beach South Carolina.
Pub and Brewery Tours and Local Cuisine
When you are ready to take a break from the beach, there are so many other great ways to spend your time in the Folly Beach area. You can take a brewery tour to learn about how your favorite beverages are made and get a taste of the finished product or go on a pub crawl to explore all of the local hotspots. 
For foodies, the Folly Beach area is a dream! You can sample Lowcountry specialties like fresh local oysters, blue crabs and shrimp, or relax at a beachside bar with a plate of fish tacos or nachos and a refreshing tropical drink. Other options include delicious, freshly made pizza and pasta or southern specialties like biscuits and gravy or fried green tomatoes. For an after-dinner treat, sample some locally-made cool and creamy ice cream.
Local History and Culture
The Folly Beach area has a rich culture, and there are so many ways to learn more about it. You can visit a historic plantation, a civil-war era fort and submarine or a lighthouse that has been standing for over a hundred years. Visit the unique aquarium to learn all about the local creatures that swim the ocean, roam the land or take flight from sea turtles to barracudas, alligators and bald eagles. Local farmer's markets give you a chance to purchase not only fresh produce, but locally made crafts and art. In the evening, you can listen to local musicians under the stars.
When you stay at one of the Folly Beach SC rentals like the Tabby House, you will enjoy  luxurious accommodations in a beautiful setting, and make lasting memories with family or friends.